So I'm a huge fan of Josh Malerman. I loved Bird Box! It was one of the most innovative and refreshing horror/suspense novels I had read in a long time. Then I read The House at the Bottom of the Lake. I rated it low, but I think the suspense in the book was top notch.
Then I came to Unbury Carol. I was SO excited to read Unbury Carol and had actually received an e-arc for the book but was unable to read it because it expired before I got to it.
So you can imagine my excitement when I saw that my library got a copy of Unbury Carol. I picked it up immediately and my friend Regina @ Bookish in Bed was excited too so we buddy read it. And….well….let's talk about how I felt….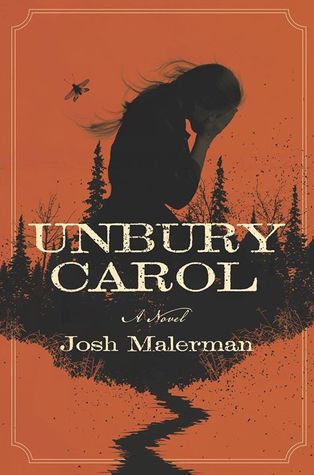 Carol Evers is a woman with a dark secret. She has died many times . . . but her many deaths are not final: They are comas, a waking slumber indistinguishable from death, each lasting days.

Only two people know of Carol's eerie condition. One is her husband, Dwight, who married Carol for her fortune, and—when she lapses into another coma—plots to seize it by proclaiming her dead and quickly burying her . . . alive. The other is her lost love, the infamous outlaw James Moxie. When word of Carol's dreadful fate reaches him, Moxie rides the Trail again to save his beloved from an early, unnatural grave.

And all the while, awake and aware, Carol fights to free herself from the crippling darkness that binds her—summoning her own fierce will to survive. As the players in this drama of life and death fight to decide her fate, Carol must in the end battle to save herself
GENRE – Horror (?), Western
RATING – PG-13 (Intense scenes)
LENGTH – 367 pages
PUBLISHER – Del Rey
PUBLICATION DATE – 4 / 10 / 18
SPOOK FACTOR – 0 / 5 SPOOKS
---
Likes –
I liked the character of Moxie. He was lowkey dreamy and his sections of the book were the most interesting.
There were a few other secondary characters I really liked. The sheriff and the mortician were ok. Moxie's friend, Ronaldo, was ok and Carol and Dwight's maid was a good character.
Dislike –
Alright, now let's get into the good stuff.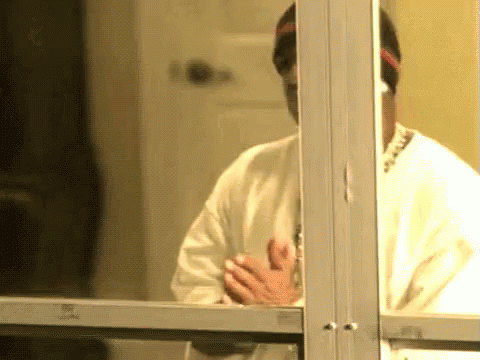 This book is the perfect example of the effects of bad/untrue marketing.

This book is marketed as a horror, which it is not.

(MILD SPOILER)

It was called UNBURY Carol. But there was an astounding lack of burying and being buried.
It was marketed as a Western and it didn't even do that very well.
All of this really affected the way readers felt about the book because we all had specific (and well deserved) expectations due to the title, and synopsis. How much of this was the fault of Del Rey and how much had to do with Malerman but it should be known that I will be cautious when picking up a book by either of them again in the future.
To go a little farther into what I stated earlier, this book is NOT a horror! If it was anything I could be a drama with a magical realism twist, but I hesistate to even put it in that category. Nothing really happened in this book.
This book was also supposed to be a Western and I love Western books so I was all in for that! The bad thing was that they didn't go all out with the Western time period.

(MILD SPOILER)

 

For example – There was a part in the book where Carol's mother was talking about a guy she brought home and her internal dialogue thought that she was too young to be married at 18, when in western times she would have been married at 14 or 15! That just really bugged me.

(MILD SPOILERS) 

Like I said, there is so little burying in this book that I told Regina that I felt click-baited by this book. Literally over 300 pages went by before anyone got buried. Just ridiculous.
The characters in this book were so stupid! Every villain made the absolute WORST choices they could have. I was constantly wanting to actually facepalm by their actions.
Characters mention the use of magic, in the book. Everyone wonders how the character got away with the magic and I wondered that too. But it was NEVER explained. I was so upset.
---
STORY 2.5/5 (For a book with Unbury in the title there was an astounding lack of burying in the book. I was confused and my questions weren't really answers. Just meh really.)
CHARACTERS 3/5 (Some were ok but a lot of them were just so stupid I couldn't get over it.)
WRITING 3/5 (it was fine)
ENJOYMENT 2.5/5 (I was interested in the book as I was reading but the ending really let me down.)
ALL IN ALL, I GIVE THIS 2.75 METAL LEGS OUT OF 5!
---
Have you read this book? What did you think about it?
What are your thoughts on mismarketing books?
Thanks for reading and keep it spooky!
Check out my last post on my REVIEW of the movie The First Purge HERE!
FOLLOW ME ON SOCIAL MEDIA
TWITTER    |    GOODREADS  |  LETTERBOXD  |  BOOKSTAGRAM