If you're a horror fan, you've probably been seeing this book EVERYWHERE! Scott Thomas was nominated for a Bram Stoker Award for Debut Authors so everyone has their eye on this guy!
So obviously, I couldn't ignore the hype and had to check it out.
Did this book live up to the hype? Let's find out!
At the end of a dark prairie road, nearly forgotten in the Kansas countryside, lies the Finch House. For years it has perched empty, abandoned, and overgrown–but soon the door will be opened for the first time in many decades. But something waits, lurking in the shadows, anxious to meet its new guests.
When best-selling horror author Sam McGarver is invited to spend Halloween night in one of the country's most infamous haunted houses, he reluctantly agrees. At least he won't be alone; joining him are three other masters of the macabre, writers who have helped shape modern horror. But what begins as a simple publicity stunt soon becomes a fight for survival–the entity they have awakened will follow them, torment them, threatening to make them part of the bloody legacy of Kill Creek.
GENRE – Horror
RATING – R ( gore, violence, language, sexual activity, intense imagery, 
TRIGGER WARNING – suicide, self-harm, domestic violence, alcoholism, the death of a family member 

)
LENGTH – 416 pages
PUBLISHER – Inkshares
PUBLICATION DATE – 10 / 31 / 17
SPOOK FACTOR – 4 / 5 SPOOKS
---
Likes –
The commentary on the genre was great! You can really tell that Thomas has a genuine love of horror which I love to see. There were 4 fictional horror authors who were the main characters. Each was reminiscent of current horror authors, or genres. The ones who really stuck out to me were a pseudo-Stephen King and a pseudo-R.L. Stein.
There were also a couple characters who owned something like a horror news blog. For someone like me, seeing that represented was exciting.
Speaking of characters, arguably the best character in the book was the house. That may sound crazy but in every good "haunted house" book/movie the house is the most important part. Without a good base, you won't have a good book.
There was a pretty good mystery going on in this book, which I didn't expect. Like it didn't take me by surprise once I realized there was a mystery but it was a nice little addition.
On top of having really good things to say about the current state of the genre, this book added a new twist on the haunted house genre that I don't think I've ever seen before.
I was constantly impressed by the realism of the characters. The conversations never felt forced or fabricated and I'm really sensitive to phony dialogue so the fact that it never bothered me was impressive.
I wouldn't say that this was necessarily a "slow-burn" more of a "medium-burn" (did I just coin this term?) but when the horror really hit it was so effective. I was on the edge on my seat for a good portion of this book due to the suspense and horror.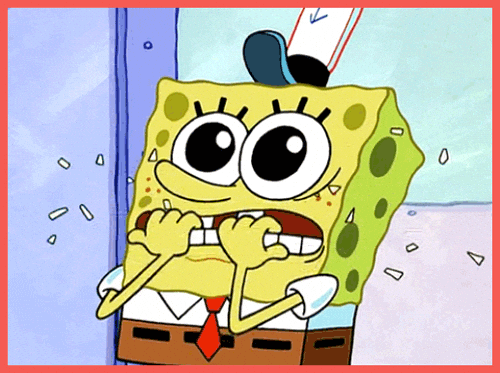 Dislikes –
My only dislike was that the pacing suffered a little towards the middle. The beginning and end made up for this, but while reading I thought the book was ruined at that point.
---
Grading Breakdown –
STORY 5/5 (A new amazing twist on a haunted house story.)
CHARACTERS 5/5 (They were all so real. I found myself amazed at how authentic they were.)
WRITING 5/5 (Amazing. I'm a huge fan of Scott Thomas now. Even the pacing issue I had in the middle didn't deter me from giving this all the points.)
ENJOYMENT 5/5 (It literally PAINED me to put this down)
ALL IN ALL, I GRADE THIS 5 BRICKED OFF ROOMS OUT OF 5!
---
Have you read this book? What did you think about it?
What is your favorite haunted house book? I think mine is The Shining – Stephen King.
Thanks for reading and keep it spooky!
Check out my last post on my RANT REVIEW of Unbury Carol HERE!
FOLLOW ME ON SOCIAL MEDIA